Home » Posts tagged 'Reading Fluency'
Tag Archives:
Reading Fluency

This episode of the A.T.TIPSCAST is sponsored by Texthelp, provider of the award-winning Read&Write software solutions. Click on the banner below to learn about the amazing Read&Write products.
 Use promotion code ATTIPS14SAVE10 to get
10% off online orders of Read&Write!
Cannot be combined with other offers. Offer expires March 31, 2014.
Episode Overview-
Episode #127 features a discussion of the benefits of inviting secondary students to listen to audio fiction.
This episode features a bumper from David Jackson from Lafayette, Indiana.
A.T.TIPS in this Episode -
A.T.TIP #404 – Cast of Wonders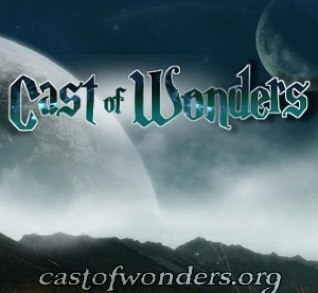 A.T.TIP #405 – Podcastle
A.T.TIP #406 – EscapePod
A.T.TIP #407 – PseudoPod
A.T.TIP #408 – Giving out CDs with audio stories as prizes and gifts
Evidence that Listening to Audio Stories Improves Reading Abilities – http://bit.ly/audiostoriesimprovereading
Also Mentioned In this Episode -
The 2013 Edublog Award nominations are out!
The A.T.TIPSCAST has been nominated in the category of "Best Podcasts or Google Hangouts". Also, ATEval2Go has been nominated in the category of "Best Mobile App"! Please vote to bump them up the rankings. Share with your colleagues, friends, and family!
Click the logos to vote!
Click on the little arrow below the A.T.TIPSCAST or ATEval2Go logos to vote! You should see the number go up by one. See the image below.
Voting ends on December 18th, 2013
Upcoming Presentations -
Assistive Technology Industry Association
Orlando, Florida
Professional Development Smackdown with Beth Poss, Kirk Behnke, Mike Marotta, and Diana Carl – 12pm, January 30st, 2014 in Caribbean VII
Twitter 101 with Beth Poss – 4:30pm, January 31st,2014 in Caribbean II
Creating Core Vocabulary Culture: A Little Help From Our Friends with Sally Norton-Darr and Judith Schoonover – 8am, February 1st, 2014 in Bonaire 2
ATIA Webinars
Getting Your AT Party Started: Answers to Commonly Asked Questions About Program Building with Sally Norton-Darr – 3:30pm – 5:00pm ET on December 11th, 2014. Webinar for the Assistive Technology Industry Association
Contact Information-
Here is a link to download the audio directly: Episode #21
Hey everyone,
Episode #21 is up for your listening pleasure! Episode #21 describes the strategy of using the free, open source software Audacity to assist students in learning to become more fluent readers. Episode #21 also marks the beginning of Season Two of the A.T.TIPSCAST!
A.T.TIP #33: Audacity For Reading Fluency
Here are some helpful resources on using Audacity for Reading Fluency.
3. Classroom 2.0 Discussion on Reading Fluency
5. Audacity Tutorials (Short movies on how to use Audacity.) 
Also, don't forget to look me up on Facebook and/or Classroom 2.0 and join the A.T.TIPPERS group on Facebook and on Classroom 2.0!
MISTAKE IN THE PODCAST!  My "hosts" just informed me that I mistakenly said that you can plug a microphone into the 1/8″ HEADPHONE jack.  What I MEANT to say was that you can plug your microphone into the 1/8″ MICROPHONE jack.  Sorry about the mistake.  The weird alien atmosphere in the ship is making it hard to think.
Leave a comment down below or drop me a line at attipscast@gmail.com Let me know what you think of the show!  You can access the podcast and register as a fan of the show from here:
Thanks everyone and happy listening!